Attract top talent
with successful
e-commerce tactics
Ditch the one-hit wonder thinking and nurture top talent through a pipeline. That's why we generate campaigns not ads! Give top talent the white glove treatment and keep them coming back
for more.
We've taken the best e-com strategies out there and adapted them to the world of TA. Check it out below
Day 1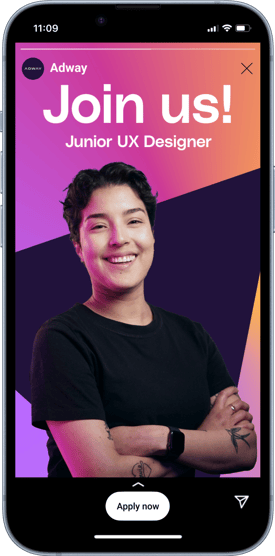 The first enticing ad, alerting talent to an amazing opportunity at your company, goes out to a targeted audience.
Day 3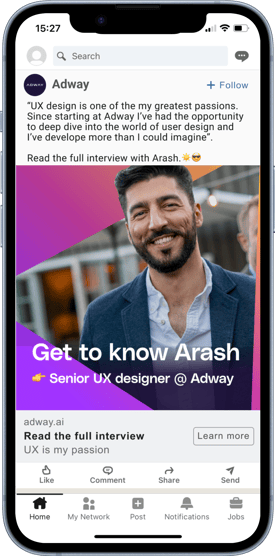 The second ad gets published as a reminder of the vacancy and provides a view of the company culture through an employee testimonial.
Day 5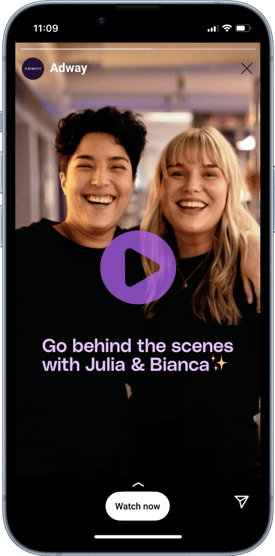 A third ad, highlighting your standout EVP is pushed out to an even more refined audience.
Day 7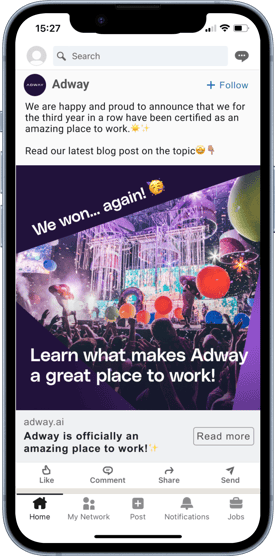 A fourth ad is published as a reminder of the vacancy. The ad also further entices quality candidates to apply by showcasing any awards or reviews your company has received. Demonstrating social proof of your strength as an employer.
Day 10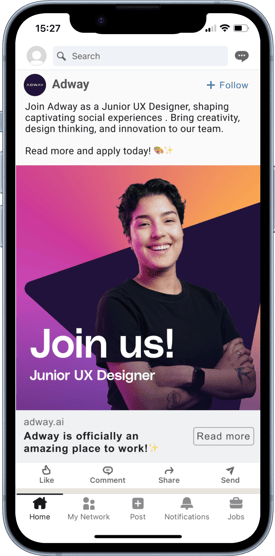 A fifth ad, accelerates the urgency as a final push to convert your retargeted talent.
We're big on delivering returns for industry leaders
Get you TA strategy digitally
relevant with speed and ease
Our team of creatives ensures clients' employer branding shines on social media with eye-catching designs that champion a company's culture.


Data analytics about talent behaviour and preferences that enable your team to make informed decisions and optimize their strategy.
Attract seamlessly integrates with any ATS. Your team runs and manages their social recruiting from within your ATS with full control of their budget.


Automated and data-driven process of targeting and delivering job ads to the most relevant audience segments on social media platforms, optimizing campaign performance and efficiency.


Dedicated web pages specifically designed to convert candidates providing a focused and tailored user experience.



Engaging campaigns that incorporate animated or video elements to capture the attention of top talent. Break through the noise with video first assets and expand your storytelling.


Your team can manage all their campaigns in one easy to use portal, follow the data in real time and watch their talent pools grow.



Our dedicated teams to ensure your campaigns are our top priority. We're invested in ensuring you achieve the best possible results and returns.


Automation and our tailor made price packaging means your team can scale their recruitment marketing at scale. Publish hundreds of ads each year without having a marketer on your team.


Core Leader 2023
9.2 NPS Score

Best Recruiting Innovator