Nurture your social talent
pools with tailored campaigns
First ad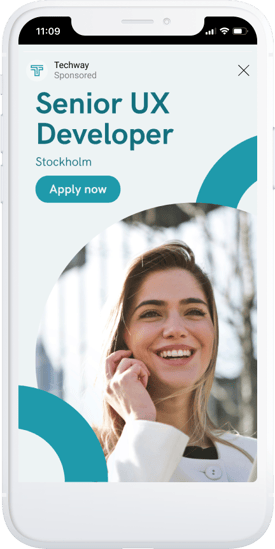 The first enticing ad, alerting talent to an amazing opportunity at your company, goes out to a targeted audience.
Second evergreen ad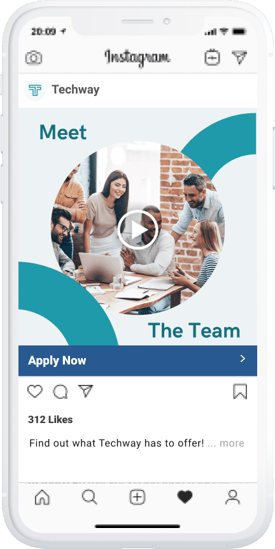 The second ad gets published as a reminder of the vacancy and provides a view of the company culture through an employee testimonial.
Third evergreen ad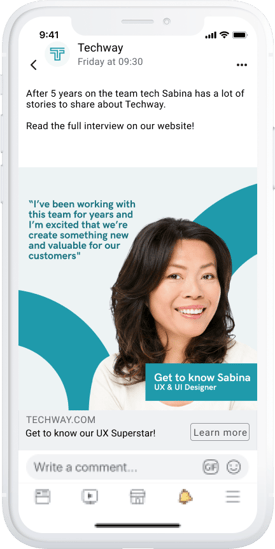 A third ad, highlighting your standout EVP is pushed out to an even more refined audience.
Forth evergreen ad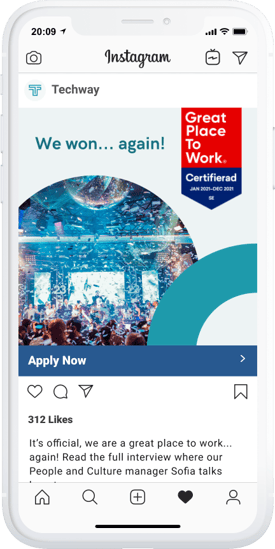 A fourth ad is published as a reminder of the vacancy. The ad also further entices quality candidates to apply by showcasing any awards or reviews your company has received. Demonstrating social proof of your strength as an employer.
Fifth evergreen ad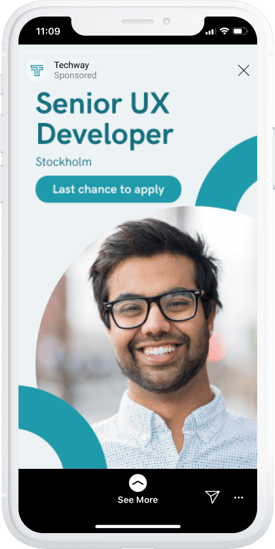 A fifth ad, accelerates the urgency as a final push to convert your retargeted talent.
Evergreen campaigns:
Creatives that captivate!



Core Leader 2022
9.2 NPS Score

Best Recruiting Innovator