Attract top talent
The best candidate may not be actively looking, but they do want to hear from you.

Leverage social media to proactively source top talent





Multi-platform, employer branded recruitment campaigns at the click of a button





Unlock the passive talent market




Real-time data insights and AI optimisation to improve recruitment strategy


Speeds up time-to-hire and increases fill-rate



Improves the quality and diversity of applicants
Engage candidates



Browsing jobs on a career site should be as easy as shopping online.


Dedicated job listing experience for candidates to improve career page engagement





Smart-personalised job recommendations for improved candidate experience




Capture leads and build sustainable talent pools for long-term, strategic hiring success



Speed up time to hire, increase fill-rate, while reducing recruiting costs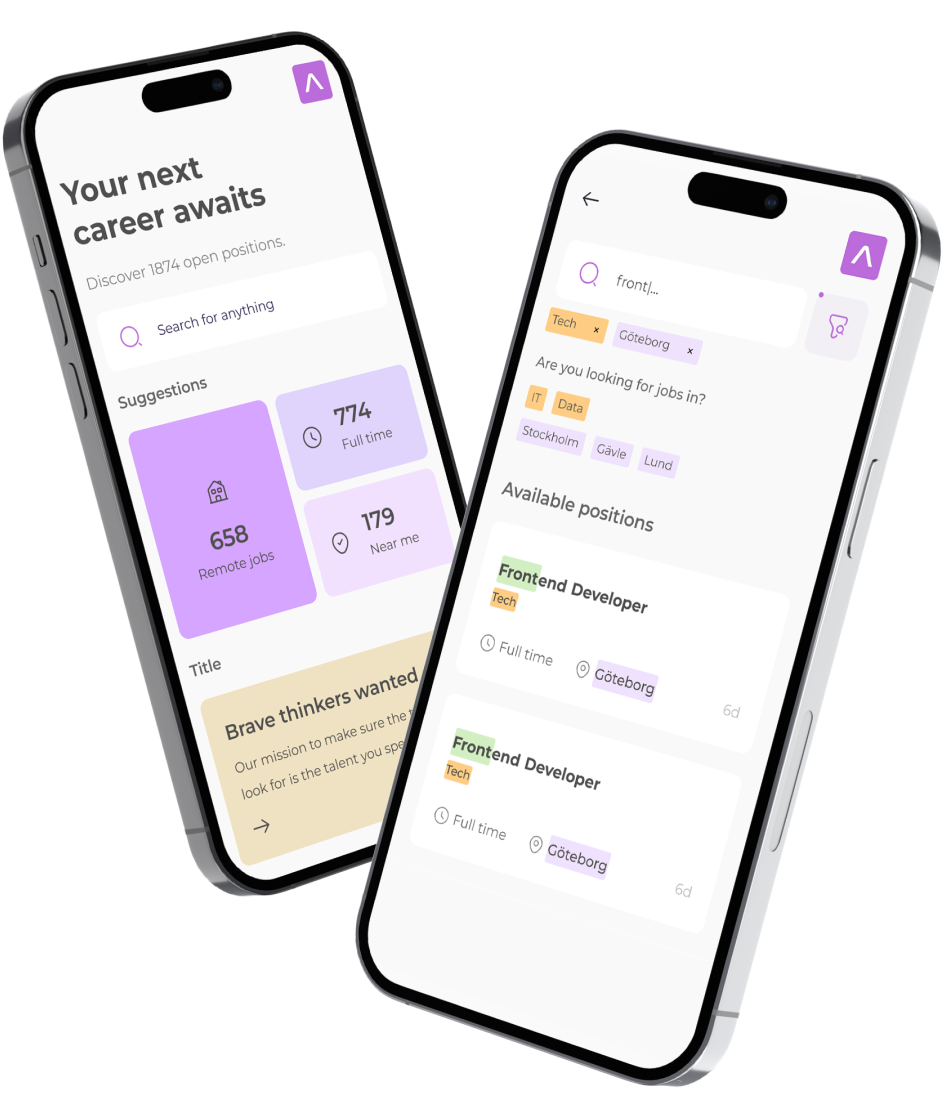 Convert applicants
An application experience that rivals top e-commerce sites for simplicity and usability.
Smooth, fast, and user-friendly: social app application experience




Fully automated and customizable candidate journey for an efficient, personalised experience


Branded communication with candidates via text and email for better nurturing


Gamification every step of the way to keep them interested



Sustainable talent pool creation for long-term recruitment success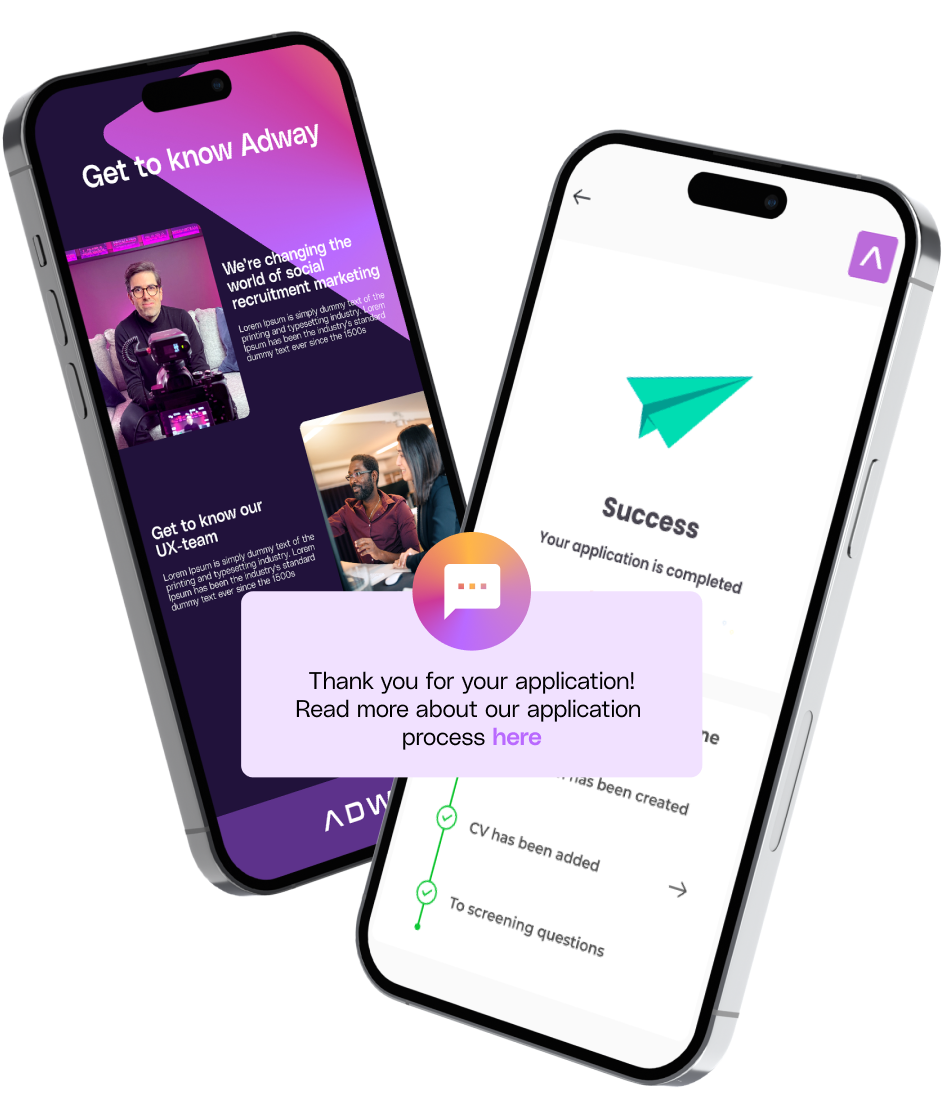 How to build a great
candidate journey
Swipe through the steps bellow to see how the Adway Products work together to build a smooth candidate experience.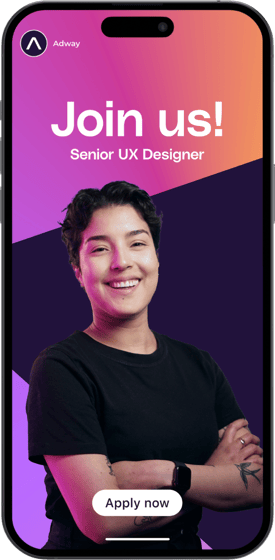 An enticing social ad informing potential talent of a great opportunity at your company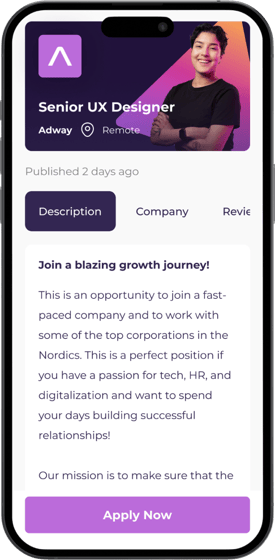 Mobile-friendly landing pages, where candidates can dive into the details of the vacancy and apply in quick, simple steps.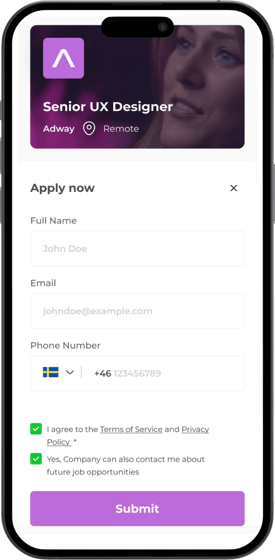 An easy, fully customisable application process that delivers the information you as a recruiter need, without forcing your candidate to jump through unnecessary hoops.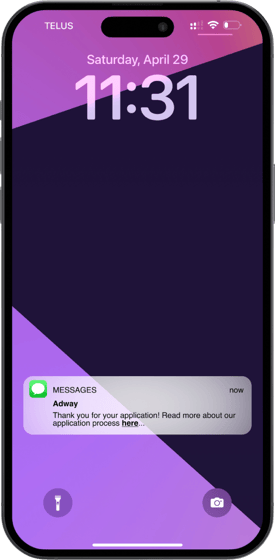 Nurture your candidates after they have applied with automated follow-up emails and texts.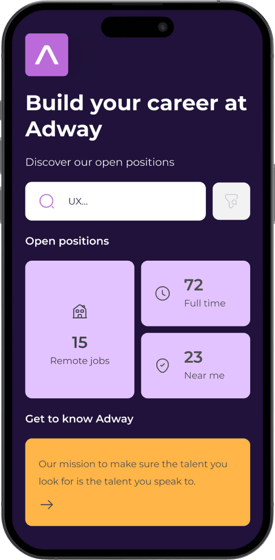 Level up your career page with intelligent listings! Candidates can browse through open vacancies with UX friendly, smart searching capabilities.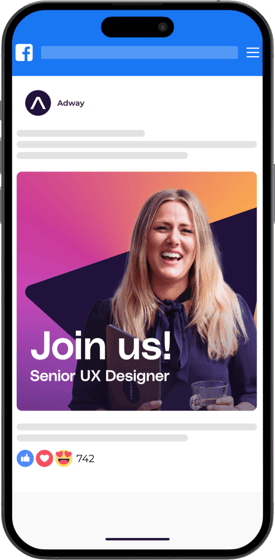 Retarget interested, quality candidates with follow-up messaging to drive conversions.
Frequently Asked Questions
So, what's so special about Adway anyway?
We're the only truly automated social recruiting software on the market!

Our products blend hyper-targeted Social Talent Pools ™, job ads, and employer branding for maximum candidate engagement and conversion.
We're passionate about data that works hard to refine your strategy and maximise results.
Give your candidates the white glove treatment at every step of their journey without any additional administrative tasks.
Which social media channels do you support?
All the worthy ones! Meta (Facebook, Instagram), Google, LinkedIn, Snapchat, TikTok, Reddit, and Discord. Need a channel that's more niche to your region? We'll make it happen.
How does pricing work?
Pay for what you need! Our pricing is fully customizable. Request a demo and we'll tailor your quote to maximize returns.
Is this going to be tricky to set up?
Absolutely not! We have a dedicated onboarding team to take care of all the details.

Core Leader 2022
9.2 NPS Score

Best Recruiting Innovator